08 April 2013
Interdisciplinary project: "Living with Statins"
As a part of an overall project headed by Professor Flemming Dela at Faculty of Health, post doc. Bjarke Oxlund has received just above 500,000 Euros from the University of Copenhagen's 2016 Fund.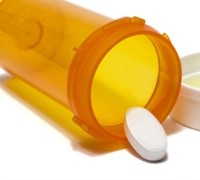 Three different perspectives on cholesterol lowering medicine
The project, which is called: "Living with statins – High cholesterol values in the blood – a social, medical, and personal perspective", will investigate the use of cholesterol lowering medicine in Denmark from three different disciplinary approaches (health, media, and anthropology).
Based on studies of one cohort of citizens, who use cholesterol lowering statins, the project will examine:
How the use of statins influence people's everyday practice and perception of self and body.
How information about risk and treatment of high levels of cholesterol is disseminated.
What is the impact of statin use on muscle metabolism and function?
Interdisciplinary cooperation with anthropological sub-elements
The anthropological research interest is primarily exercised in the investigation of practices and identity. Since the interdisciplinary project does, however, examine the same group of citizens using joint questionnaires and with the aim of establishing one joint statin database, the core of the project seeks to further cross-disciplinary synergies and thereby to achieve a more consistent grasp on statin use.
The overall project allocation amounts to approximately 3 million Euros. This generous grant not only enables Bjarke Oxlund to be employed for the entire duration of the project, but also fully covers the costs of a three-year PhD project to be filled by an anthropologist with an interest and background in medical anthropology.