18 December 2020
'It's Like Waking Up in the Library'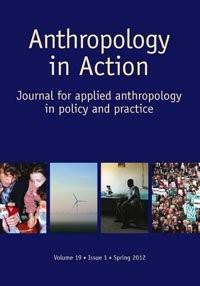 PhD Fellow Brian Noel McGahey has published an article in the international journal 'Anthropology in Actions' with the title ''It's Like Waking Up in the Library': How an International Student Dorm in Copenhagen Became a Closed Circuit during COVID-19' 
The article examines how lockdown measures have affected international students living in an international student dorm in Copenhagen. During the COVID-19 lockdown in Denmark from March to June, the dorm, which was previously considered a domestic space only, emerged as a closed circuit that collapsed into a single space living, work and leisure activities.
The article shows that due to the lack of physical, mental and temporal demarcations between spaces of work and leisure, the dorm as a closed circuit has altered social and intimate relations. Drawing on concepts of non-places, home, and hyper-places, it argues that the life of international students was particularly disrupted by the COVID-19 lockdown.
Access the entire article here (open access): 'It's Like Waking Up in the Library': How an International Student Dorm in Copenhagen Became a Closed Circuit during COVID-19 
The article is a part of a study of international students living in Copenhagen during the COVID-19 lockdown in 2020. Read more about the study.