20 October 2022
Studying Gender While 'Studying Up': On Ethnography and Epistemological Hegemony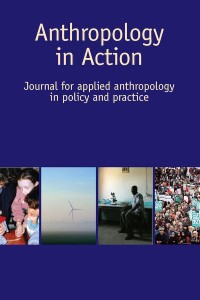 Assistant Professor Samantha Dawn Breslin has contributed the article 'Studying Gender While 'Studying Up': On Ethnography and Epistemological Hegemony' to the journal Anthropology In Action.
Anthropology in Action is a peer-reviewed journal publishing articles, commentaries, research reports, and book reviews in applied anthropology. Contributions reflect the use of anthropological training in policy- or practice-oriented work. 
The article explores the epistemological challenges of contending with hegemonic norms while 'studying up'. During her fieldwork on gendered norms and values produced through an undergraduate computer science education in Singapore, Samantha discusses the challenges she faced in following feminist and queer approaches to gender.
These approaches suggest critical questions about the construction of computer science knowledge and of the common focus on the 'woman problem' in computer science.
Samantha explains how feminist and queer approaches enabled her to find partial connections with participants, but the heteronorma-tivity in/of computer science and problem-solving-based hegemonic epistemology brought her challenges in maintaining a methodological and theoretical approach.
The author highlights the need for closer examination of power dynamics and how these shape the epistemological risks of fieldwork while studying up.
Keywords from the article: computer science, ethnographic fieldwork, feminist and queer anthropology, heteronormativity, higher education, problem-based epistemology.
Read the article in Anthropology In Action: https://doi.org/10.3167/aia.2022.290201
Topics