12 August 2013
Article: "Change management at a Danish university"
- The introduction of a common market for education


Article by Helle Bundgaard, Associate Professor and Head of Studies at Department of Anthropology, in Learning and Teaching, Volume 5, Number 2, 2012.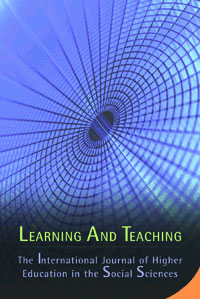 Management of change at a Danish university
This article discusses the approach to the management of change taken by a Danish university when introducing a university-wide market for education and it explores the different positions taken by some of the central stakeholders in one of the faculties involved.

Implementation problems
The author argues that neither the inadequacies of a popular management model nor insufficient communication fully explain the problems with the change project. Based on strategy papers, memorandums and detailed observations of meetings, Helle Bundgaard discusses the introduction of the education market and analyses the reception given by directors of studies to a specific social technology a common year and timetable structure.
Call for an 'improvisational' approach to leadership
The article offers an explanation of their reactions that draws on an anthropological approach to organisations. Helle Bundgaard calls for university leaders to take what she calls an 'improvisational' approach to leadership, which takes account of local ways of interpreting the meaning and significance of large-scale changes and works through professional motivation.

Read more or purchase the journal at ingentaconnect.com