5 March 2013
Book chapter: "Expressions and Experiences of Personhood"
Chapter by Vera Skvirskaja, Post Doc. at the Department of Anthropology.

In the book "Animism in Rainforest and Tundra", edited by Marc Brightman, Vanessa Elisa Grotti & Olga Ulturgasheva.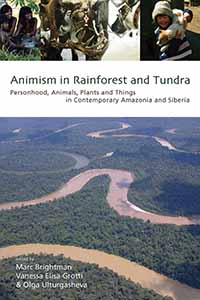 Identification formed by a house
Studies of human relations through objects offer insights into aspects of personhood that may not be graspable in consciously articulated narratives or remnants of classificatory schemes.

This chapter discusses the ways in which Nenets tundra dwellers in Arctic Siberia understand and manifest 'who they are' in their relations with others via the spatiality and materiality of the tundra house - a tee-pee like construction called a choom in Russian.

Vera Skvirskaja argues that this is possible because the relationship between people and certain things is initially formed via phenomenological or emotional engagement, rather than by people's a priori classification of objects into different symbolic categories. 

From material to social production
The choom serves as a material actualization of culturally specific ideas of gender, clan and kinship that are often verbally dismissed as outdated, obsolete or ideologically 'unacceptable', but that nonetheless continue to regulate different forms of sociality.

The analytical approach takes a critical distance from theories of materiality that either reduce materiality to semiotic representations of social relations or suggest that material forms simply enunciate 'different worlds' (i.e. ontologies).

Instead, while using a dynamic approach to things, the chapter takes into account the modern political subject, who is actively engaged with, and constitute himself/herself through, forms of power that (re)produce wider society.

Read more about or order the book "Animism in Rainforest and Tundra" at the website of the publisher (external site).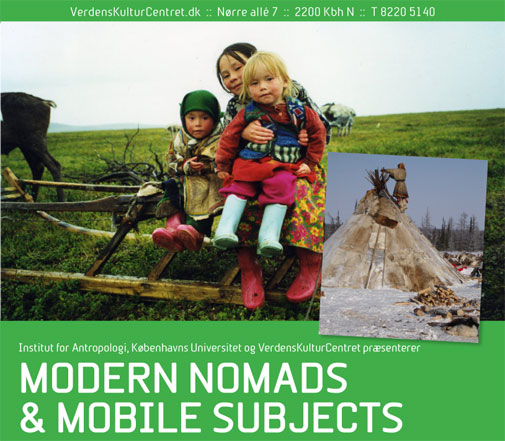 Photo exhibition about the Yamal-Nenet people
From the 4th to 11th of March 2013 VerdensKulturCentret, Nørre Allé 7, 2200 København N., will be displaying images of the Yamal Nenet people taken by the amateur photographer Liudmila Lipatova, Salekhard, Russia. You can read more about the exhibition here.

Additionally, the Department of Anthropology (Ethnographic Exploratory) invites all interested to participate in a workshop at March the 6th from 10.00 to 12.00 concerning migration, mobility and economic anthropology by Vera Skvirskaja.