Department Day / Instituttets dag 2023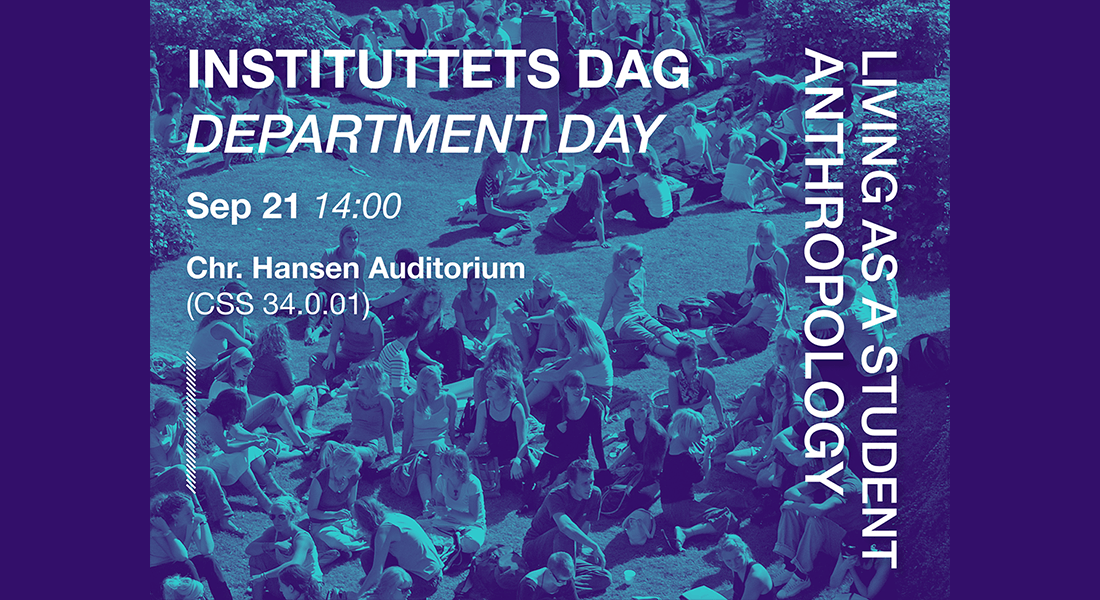 All employees, alumni and students at the Department of Anthropology are hereby invited to the Department Day 2023. This year's theme is Living as a Student. Throughout the day, we will all get the chance to do a bit of fieldwork amongst the anthropology students and hopefully get to know a bit more about each other.
We have a great program planned with presentations and round-table discussions, where both students and employees will share their experiences with being a part of our department. Student traditions and songs will also be incorporated, along with exhibitions from Anthropology's student unions and clubs in the foyer. It is going to be a lot of fun!
True to tradition we will also be awarding teacher of the year, and we will celebrate everyone who has received their master's degree in 2020-2022. We will end the day with a free dinner and a cheap bar in the foyer.
Sign up
To get an overview of how many are coming and make sure we have enough food for everyone, we would like to ask everyone to sign up to the event using the following form:
Department Day sign-ups
Master's graduates can also indicate in the form if they would like to be celebrated on Department Day and recieve their rose as well as our heartfelt congratulations.
The last possible day you can sign up is the 14th of September.


We are very much looking forward to celebrating our fantastic department with you all.
On behalf of the Department of Anthropology at the University of Copenhagen.