30 November 2022
Ida Marie Lind Glavind receives The Margaret Clark Award
Award
This year's award recipient of The Margaret Clark Award is Ida Marie Lind Glavind, PhD student at the Department of Anthropology. She receives the prize for a paper making an important contribution to the anthropology of aging.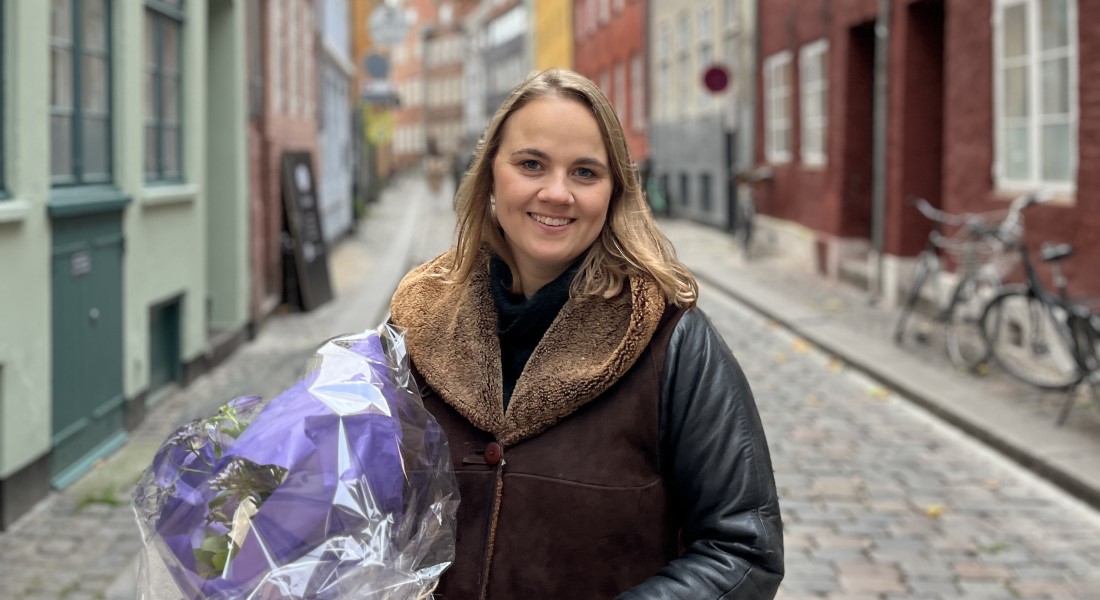 Ida Marie Lind Glavind receives the American Margaret Clark Award 2022. The Association of Anthropology, Gerontology, and the Life Course (AAGE), which is associated with the American Anthropological Association (AAA), awards the prize every year to a not yet published paper authored by a PhD student.
The award supports the continued pursuit of work following the example of Margaret Clark - a pioneer in the multidisciplinary study of sociocultural gerontology and medical anthropology and a scholar committed to mentoring her younger colleagues.
Ida Marie Lind Glavind's paper is titled 'The Social Prognosis of Dementia: Questions of (Non)Disclosure among People Living with Alzheimer's Disease'. The paper is part of her PhD thesis, which she finished in September 2022 at the Department of Anthropology.
As reasons for Ida Marie Lind Glavind´s receipt of the award, the committee writes:
"The paper has a relevant and clear conceptual framework, grounded in solid ethnography. The paper makes an important contribution to the anthropology of aging by providing a first-person perspective on the struggles and hopes of those diagnosed with dementia. The essay brings up important issues of muting, marginalization, isolation, and social death. We appreciate the complexity of experiences that were brought to the fore, painting a nuanced picture that moves between pain and hope, marginalization and care."
As a part of the reward, the paper will be reviewed in Journal of Anthropology and Aging. The award will be announced at the AAGE business meeting at the upcoming AAA meeting.
--
Read the AAGE portrait of Ida Marie Lind Glavind: Meet the 2022 Margaret Clark Award Winner and Honorable Mention
Read also the article about the award from the Danish Alzheimerforeningen (in Danish only): Alzheimerforeningens PhD-studerende vinder international pris - Alzheimer
Topics