10 October 2023
Ayo Wahlberg is new Head of Department of Anthropology
APPOINTMENT
Ayo Wahlberg will commence as Head of Department on 1 November. He is looking forward to focusing on the Department's core tasks, while maintaining the new forms of employee involvement that helped the Department through a challenging year.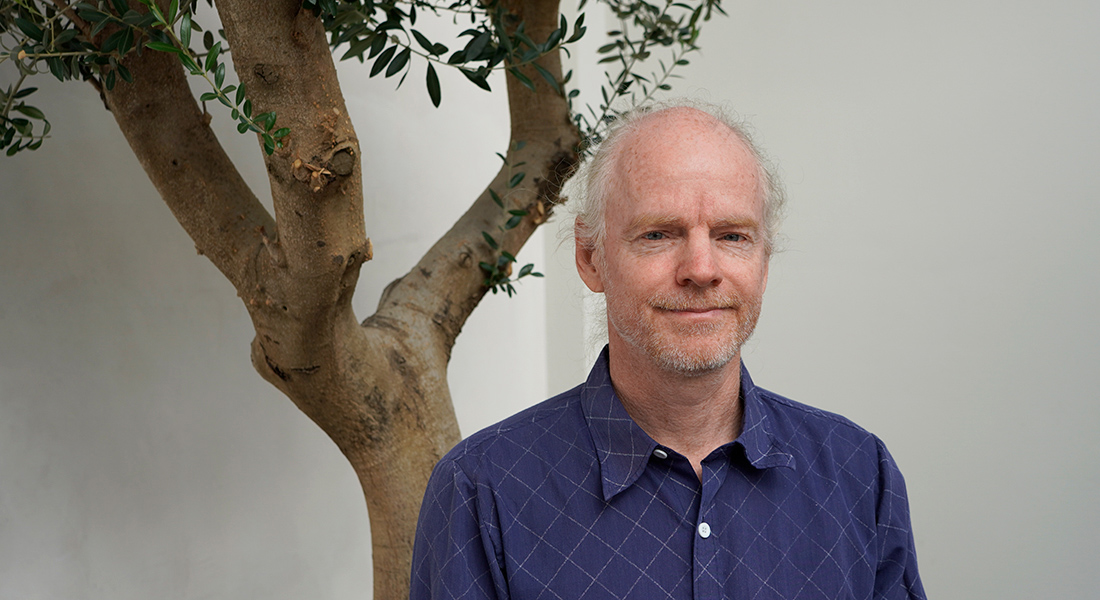 On 1 November, Professor Ayo Wahlberg will commence duties as Head of Department at the Department of Anthropology.
It is a huge honour for me to now be the head of one of the world's leading anthropology departments.
Ayo Wahlberg comes from a position as acting head of department, where he has headed a collective management team together with employee representatives, the Department Faculty Board. The board was established in collaboration with the Dean of the Faculty of Social Sciences, Mikkel Vedby Rasmussen.
According to Ayo Wahlberg, the formalisation of the department's new governance form allows for full focus on fulfilling the department's strategy.
"It is a huge honour for me to now be the head of one of the world's leading anthropology departments. My most important job as head of department will be to ensure that employees at the Department can focus fully on researching, teaching and engaging with partners both within and the outside the university. This will be done through collaborations and mentoring across career stages, research areas and disciplines," he says.
Ayo Wahlberg has discussed the future role of the Department Faculty Board with the dean, and they agree that the board will be given a new, permanent role as an advisory body through which research staff can contribute to the development of the department's strategies.
"The Department Faculty Board has proven its worth in terms of involving employees when making strategically important decisions. It has acted as a kind of peer quality assurance of the decisions we make."
Challenges and potentials
Specifically, Ayo Wahlberg sees it as an important task to secure more independent research funding and, in collaboration with the faculty, to build capacity to attract the partnerships and strategic funds that are becoming increasingly important in the funding landscape.
"The department has seen a decline in external funding in recent years, so we have a sharp focus on returning to pre-pandemic levels. Grants are crucial for us to be able to conduct important anthropological research. And that requires a targeted effort," says Ayo Wahlberg.
On the other hand, he is in no doubt about the need for such research in Denmark, Europe and globally. "There has never been a greater need for anthropologists and anthropological insights," as he puts it.
"We have health challenges. Transnational crime is on the rise. People are fleeing due to climate change, war and poverty. If we are to address these societal challenges, we need human-centred knowledge and the skills to apply it. As a department, we must help ensure this through societally-relevant research and the education of highly qualified students," says Ayo Wahlberg.
Dean welcomes appointment
Ayo Wahlberg has been appointed on the recommendation of the appointments committee and the dean. He welcomes the appointment of Ayo Wahlberg as the new head of department.
"Working with Ayo and the Faculty Board has been a delightful experience, and I eagerly anticipate the opportunity to further cultivate this collaborative relationship. Ayo has consistently displayed unwavering dedication to the Department of Anthropology, effectively articulating its vision and earning the respect of his colleagues," says Mikkel Vedby Rasmussen.
He also points out that these qualities will be crucial in the time to come.
"One of the new head's primary responsibilities will be to ensure that expenses are covered by income. To achieve this, leveraging the department's esteemed reputation as a world-renowned research environment to consistently attract external research funding is paramount. Effective leadership, characterised by a clear vision, strategic thinking, and strong communication, is crucial in this endeavor. In this regard, Ayo's contribution of new ideas and collaborative strategies with the Department Faculty Board is undoubtedly invaluable."
Topics