26 September 2023
Obituary - Oscar Salemink
Oscar Salemink (1958-2023)
It is with great sadness that we say farewell and give our thanks to our esteemed colleague Professor Oscar Salemink, who passed away on 23 September 2023.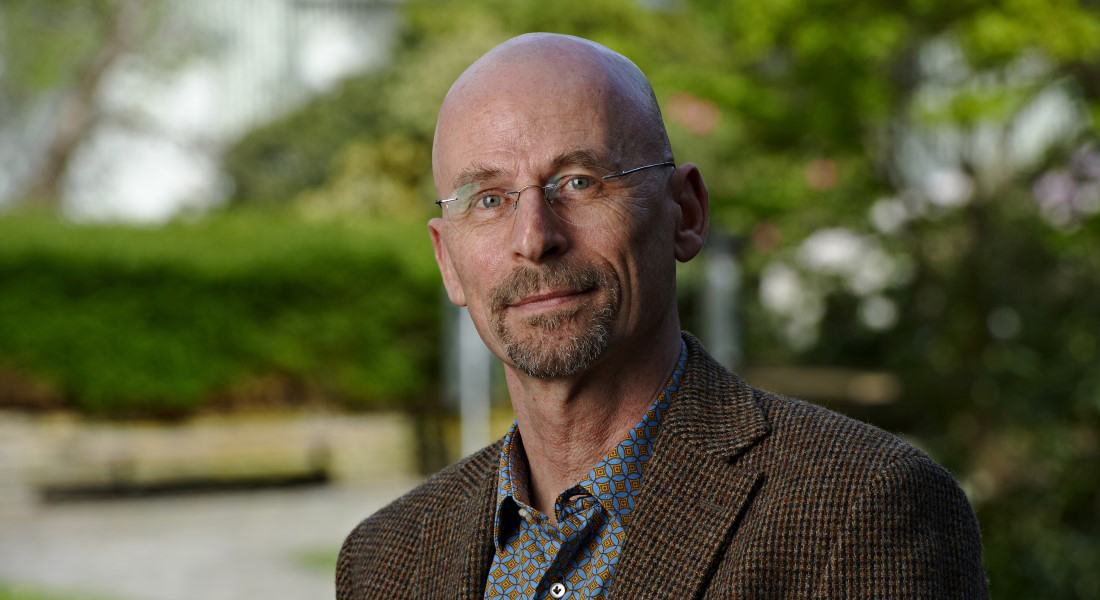 It is with great sadness that we say farewell and give our thanks to our esteemed colleague Professor Oscar Salemink, who passed away on 23 September 2023. Having begun his ethnographic studies in the central highlands of Vietnam over thirty years ago in 1990, Oscar went on to develop a distinct form of anthropology that always insisted on locating the ethnographic present within deeply rooted historical processes. This form of careful historico-ethnographic engagement can be seen in much of his work, which has focused empirically on variegated processes of colonization, Christianization, sedentarization, re-ritualization, heritagization and more in Vietnam and beyond.
His historicizing approach to anthropological topics was developed in the edited volumes 'Colonial Ethnographies' (History and Anthropology 8: 1-352) and Colonial Subjects: Essays on the Practical History of Anthropology (both with Peter Pels), and came to full fruition in his monograph The Ethnography of Vietnam's Central Highlanders: a Historical Contextualization, 1850–1990. He made further additions to general anthropology in A World of Insecurity: Anthropological Perspectives on Human Security (with Thomas Hylland Eriksen & Ellen Bal), and most recently in Managing Sacralities: Competing and Converging Claims of Religious Heritage (with Ernst van den Hemel and Irene Stengs) and Global Art in Local Art Worlds: Changing Hierarchies of Value (with Amélia Siegel Corrêa, Jens Sejrup & Vibe Nielsen). Scholars working on Vietnam and Southeast Asia more generally profited from his Routledge Handbook of Religions in Asia (with Bryan S. Turner) and Scholarship and Engagement in Mainland Southeast Asia.
Alongside these important contributions to anthropology in general and the ethnography of Vietnam and South East Asia in particular, Oscar worked closely with scholars in Vietnam making a lasting contribution to the development of anthropology as a discipline in the country throughout his career,. He did this both in his capacity as scientific officer for the Ford Foundation (1996-2001) responsible for allocating funding for humanities research and subsequently as a scholar and mentor based at the Vrije Universiteit Amsterdam and (since 2011) as a professor here at the Department of Anthropology where he was recruited as part of the University of Copenhagen's Asian Dynamics Initiative. His ceaseless effort to combine intellectual interest with passion for social engagement has left a long-lasting impact on the development of anthropology in particular and social sciences in general in Vietnam.
As recalled by Professor Dr. Nguyen Quang Ngoc, Former Director of the Institute of Vietnamese Studies and Development Science at the Vietnam National University of Hanoi who worked with Oscar in the early 1990s: "Oscar Salemink wanted to bring his knowledge, his affection, and his responsibility to integrate Vietnam's social sciences and humanities into the world's development trends at that time". Likewise, reflecting on Oscar's many years of work in the central highlands, Associate Professor Dr. Nguyen Van Huy (former Director of the Vietnam Museum of Ethnology) said, with his "insights on ethnic cultural diversity… I believe Oscar's contributions to Vietnamese anthropology are also contributions to Vietnamese history, a part of Vietnamese cultural history".
Oscar Salemink supervised numerous PhD candidates both in Vietnam and in different universities around the world covering a diverse range of areas including ritual, gender, sexuality, heritage and more. He was an inspiring and accessible mentor, a strict yet extraordinarily patient and generous supervisor. He gave his PhD students generous time and intellectual insights to improve their work and in him, they found trust, kindness and empathy to get through difficult life challenges. Oscar was likewise a beloved teacher who often received radiant reviews from the students in the lively classes he taught, most recently in the Fall of 2022 with students commenting: "Oscar is a great professor and overall one of the best lecturers I've had" and "I really like Oscar's lectures, especially when he shared his past fieldwork experiences, which was so inspiring".
We will all miss Oscar sorely, his sense of humor, his unquenchable curiosity about the world we live in and his unflinching commitment to work towards a more just world while being acutely aware of the privileges that scholars working with more resources will always have. Thank you Oscar.
--
Celebrating Oscar Salemink
On the 15th of September 2023, a hybrid event was held to celebrate Oscar Salemink's contributions to anthropology in Vietnam and beyond featuring words from colleagues and collaborators from his entire career. In his characteristcally sharp manner, Oscar shared reflections on some important directions he saw for anthropology to conclude the event.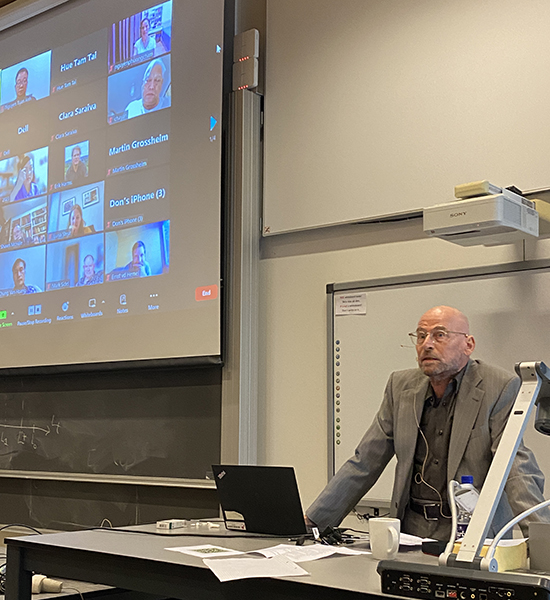 You can view a video of the event here:
Topics