27 June 2023
Reading Desires: Romanian Pimps Striving for Success in the Transnational Street Economy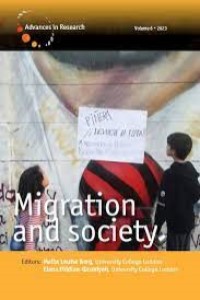 Assistant Professor Trine Mygind Korsby has published the article 'Reading Desires: Romanian Pimps Striving for Success in the Transnational Street Economy' as part of a special issue of Migration & Society on 'Transnational Street Business'.
The article explores the personal skills that pimps deem necessary in order to be successful, when traveling abroad and entering the transnational street business of pimping in other EU countries.
Based on fieldwork in Eastern Romania, the article sheds light the contested relationships between sex workers and pimps, and it offers insights into the relational building blocks of transnational sex work.
The article introduces the concepts of "reading desires" and "instillation of love," which enable the pimps to "access" the desires of others. Through these concepts, Trine Korsby argues that the pimps have increased social capacities in distinct social arenas. These skills are not necessarily useful in other arenas of their lives, but in their preparation for entering the transnational street economy abroad, these skills are crucial.
The article is open access and can be found at Berghahn's website.
Topics