9 February 2021
Biotech company funds research project on diversity
Cooperation
In collaboration with Genmab, a new anthropological postdoc project at the Department of Anthropology will now explore and help develop the company's efforts to ensure a diverse and inclusive workplace.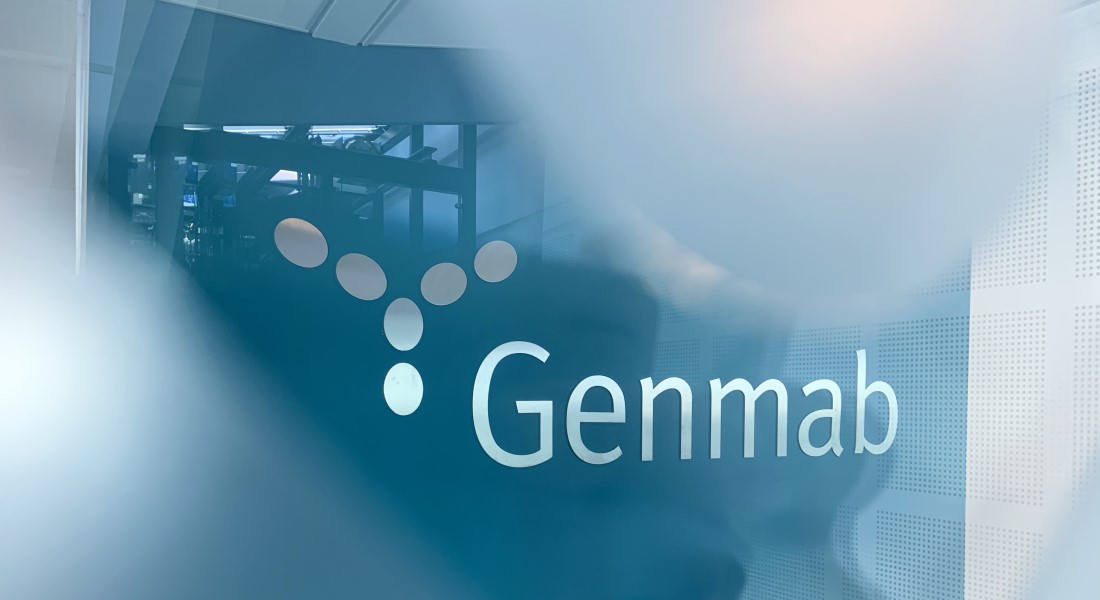 The international biotech company Genmab has made it possible for the department to employ PhD in Anthropology Thomas Scott Hughes for a two-year postdoc project.
The project will focus on strengthening diversity and inclusion at Genmab. Genmab is experiencing strong growth and is interested in new knowledge on how the company can best attract and support a diverse workforce with an inclusive work culture in order to boost innovation.
"We operate in a global market where there is intensified competition in terms of attracting and retaining talent. We believe that workplace diversity and an inclusive work environment are prerequisite for the continued success of the company," says Vibeke Didriksen, Senior Director, Head of Global Talent Management at Genmab.
Agreement after dialogue with AnthroAnalysis
Associate Professor Kasper Tang Vangkilde, who heads the department's specialised unit for applied collaborations, AnthroAnalysis, has established the contact between Genmab and the Department of Anthropology.
At the beginning of last year, the two parties initiated a series of talks, which identified common interests in the research area known as D&I (diversity and inclusion - see box).
"We are pleased to be able to start a longer research collaboration with a private company of Genmab's calibre and attract such a strong candidate for the project as Thomas Scott Hughes, who, with one leg in the research world and another in consulting, has the right profile to carry out the task," says associate professor Kasper Tang Vangkilde.
"This project is also another clear sign that anthropology has become respected in business. We hope that the project will be one of many to come where anthropological research goes hand in hand with the development of organisations and business."
Back to research
American-born Thomas Scott Hughes received his master's degree from the Department of Anthropology in 2013. After years working as a research fellow at various research institutions, in 2014 he began work on an anthropology PhD project focusing on ethnic minorities with disabilities with full funding from a grant from the Ministry of Social Affairs.
What is really exciting about this project is the opportunity to combine in-depth academic research with the development of practice-oriented solutions for a private company.
For the past three years, he has been employed by the international consulting firm ReD Associates, where he worked with strategy development for large companies and NGOs. He was also chair of the Anthropologists' Association in Denmark from 2015-2019.
"What is really exciting about this project is the opportunity to combine in-depth academic research with the development of practice-oriented solutions for a private company," says Thomas Scott Hughes.
"By engaging with Genmab's organisation over the next two years and conducting qualitative interviews, surveys and observations of the company's working life, including their D&I initiatives, I will be able to develop both a strategic perspective on how best to promote diversity and inclusion in a company like Genmab, and contribute new knowledge to organisational and business anthropology."
Strengthening knowledge about diversity
The project adds to the activities that are unfolding in the research group for organisation and economy called OREO
at the Department of Anthropology. This subject area is a strategic focus for the department, with the ambition for anthropology to be more prevalent in relation to external companies and organisations.
"This new project also sharpens our profile in relation to work with diversity. Anthropologists have always dealt with diversity and dimensions of inequality in society, but it is new for us to focus on it specifically in business," says Professor and Head of Department Bjarke Oxlund.
Topics
Steering group
The project has a joint steering group consisting of:
Vibeke Didriksen, Senior Director, Head of Global Talent Management, Genmab
Chris Cozic, Senior Vice President, Global Human Resources, Genmab
Kasper Tang Vangkilde, Associate Professor, Head of AnthroAnalysis
Bjarke Oxlund, Professor (mso) and Head of Department
About Genmab
Genmab is an international biotechnology company with a core purpose to improve the lives of patients with cancer.
For more information on the company, please visit: www.genmab.com
What is D&I?
Diversity & Inclusion addresses how organisations can build teams characterised by diversity in an environment of inclusion. This means that under-represented groups can achieve success, while creating value for organisations.
Diversity and inclusion are two different concepts, although they are both central to the creation of a work environment in which all employees thrive.
Diversity can include age, disability, ethnicity, gender, gender identity, migration status, race, sexual orientation, etc. Inclusion is the process of creating a work environment that provides support and backing to all employees. At the same time, special attention will be paid to strengthening opportunities for people who come from underrepresented or disadvantaged backgrounds.